Is this thing on? Radio Primavera Sound is now broadcasting from its Barcelona studio
Primavera Sound's official radio station launches today with an eclectic, international musical line up via three online channels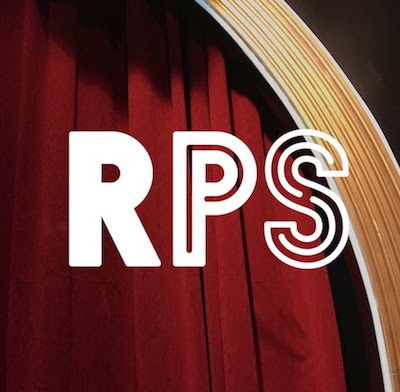 RPS Studios are located in Abaixadors10, a new space in Barcelona's el Born district, which opens every day to the public, allowing them to enjoy live radio, gigs and events
Radio is dead. Long live Radio Primavera Sound. That was how we presented Primavera Sound's new radio project when it launched its test period in October. But - really? Were we serious? Of course. And today the official radio station of the Primavera Sound festival, supported by automotive company SEAT, gives us a first indication of what is to come.
That first look includes more than 100 programmes, already in production, which will gradually join the daily programming on Radio Primavera Sound's two channels: RPS-1, in Spanish, and RPS-2, in English. The third channel, RPS-3 RANDOM, will be dedicated exclusively to music and, as its name suggests, all kinds of sonic experiments and acoustic pranks. All three channels will offer a window onto what exactly is going on inside the Primavera Sound universe and the way in which Primavera Sound understands music. And who knows? Maybe it might include a few hints as to who might be on the line up for the 2019 festival... You should probably stay tuned, just in case.
The three channels will be home to musical programming that is eclectic, transversal and rigorous, with an international feel and a visual focus, that looks to reinvent radio -to make radio great again- and attract a generation of digital natives. Naturally, Radio Primavera Sound will be available 24/7 online, via a dedicated app, through a live stream and on demand. But, from January, you can also experience it live in the RPS Studios, which are located in Abaixadors10, in Barcelona's el Born district. This new space, a joint project between Primavera Sound and Lateral Thinking, will become a meeting point for Barcelona's cultural and urban scenes, as well as a showcase for anyone who wants to discover the intricacies of our new project.
Radio Primavera Sound will be home to a wide range of artists, musicians, journalists and experts, both Spanish and international. They include urban stars like Brat Star, El Bloque and Mishii from the Damed Squad, indie perennials like Jamie Green from Wild Animals / Jamie4President / Notes To Myself, the sweetly beguiling folk-enthusiast Alondra Bentley, the avant garde flamenco artist Mayte Martín and the electro-funk duo Tversky; we also have vinyl digger extraordinaire Andy Votel, his 2.0 version in Madjody, shameless doses of schamltz delivered by Johann Wald in a show dedicated to ballads, and the queer / feminine focus of Chicks on Speed's Alex Murray-Leslie and the Femnøise collective. But RPS won't just be about music (although music will always be the focus): there will also be programmes dedicated to art and creativity, like Created in Barcelona, cinema with journalist Quim Casas, an examination of dance with Aïda Camprubí, a skateboard show with Enrique Lorenzo and life coaching for the music industry with Radio Olympia, not forgetting our show for children, Minimúsica, which will be available in both English and Spanish.
RPS-1: The millennial, the urban and the old school on one channel
From Monday to Friday, Radio Primavera Sound's Spanish channel offer another side to musical news and the traditional morning radio format, at the hands of journalist Víctor Trapero. RPS-1 will also have an afternoon magazine show that is both open to the public and to… possibility. The show is called MagaSin and will be presented by Juanjo Zambrano, a living legend of Spanish radio, and Alicia Álvarez, one of Spain's leading music journalists. They will be joined by collaborators, guests and artists, who, from January, will come to the RPS Studios for debates, interviews and live performances that will be open to the public.
The rest of the channel's shows will go out fortnightly or monthly. Highlights include the radio version of El Bloque, a cult video show that focuses on Spain's urban music scene; Crossover, a hip hop programme where Dano will try to work out the tricky relationship between the underground and the mainstream; La Tercera Ola/The third wave, broadcasting the vanguard of the avant-garde with Frankie Pizá; and Forofestis, a debate led by Aleix Ibars about festival's today and folklore. For those looking for something a little further from home, The Bucket will see Pepe Colubi look into the emergence of reggae in the Jamaica of the 60s; and Efraín Ramírez brings us his Makawaii show from Mexico, dedicated to J-Pop and K-Pop. Planet Beat is a sound journey across the planet, in which Barcelona producer, BeGun will act as a tour guide through traditional music and local culture from divers corners of the globe.
Women will have a prominent role in Radio Primavera Sound. Alicia Álvarez pays homage to the maestro Joaquín Luqui with her Club de Fans show; Cariatydes will open the doors of her Consultorio [office] and her millennial universe. In Imagen, Editar, Filtro, Subir [Image, Edit, Filter, Upload], HJ Darger will turn her relentless gaze to the images that surround us every day. Aïda Camprubí will talk about dance in her show Muscolo Rosso and journalists Anna Pacheco and Andrea Gumes will look at viral phenomena in their show, Ciberlocutorio.
RPS-2: Created in Barcelona, open to the world
Radio Primavera Sound is created in Barcelona, but also receives programmes from Berlin, Manchester, Minneapolis and Philadelphia. All these shows will be broadcast on the International channel RPS-2, which acts not only as a platform for the festival but also for the musical, cultural and creative scenes bursting in the city, which´ll be reflected in the show aptly titled Created In Barcelona, a joint project between PS and automotive company SEAT and hosted by Roxy Van Der Shah, or Savage Radio by International pro skater Enrique Lorenzo, which situates Barcelona as one of the meccas of skateboarding. RPS-2 will also feature a daily post-morning show called Sprung, in which Johann Wald and co-horts Ben Cardew and Mark Dix will comment on the current state of music and ordinary conundrums from the perspective of "middle-aged hipsters with kids".
Among the shows, there´s Songs of Insolence by renowned crate digger and founder of the Finders Keepers label Andy Votel, who´ll regale music connaisseurs with tunes from his vast record collection; the hyperactive and hyperactivist Alex Murray-Leslie from Chicks On Speed, who´ll champion the queer on her feminist show Girl Monster. Alondra Bentley´s hypnotic voice will transport her listeners to a "cabin in the woods" with Folk & Spoon, and Jamie Green, member of the touring outfits Wild Animals and Jamie4President, will select songs from the classic indie rock spectrum of all decades in Colour Me Impressed. Some of RPS-2´s freshest proposals arrive in the form of Primavera Drive Thru, a show about hip hop and #streetlife hosted by Mishii from the Damed Squad and Wise G Vallier; Brat Star is a young dj based in Berlin who´ll conduct a show with the same name dedicated to modern urban sounds, and Imar & Paradise, in which slow-disco funk duo Tversky will play "music to wear white pants to, while holding a cocktail by a swimming pool". Johann Wald will shamelessly pile on the schmaltz on a show dedicated to love songs, where he´ll read sonnets, poems and love letters while Julio Iglesias, Armando Manzanero or Elliot Smith sing in the background.
On #GqomFridays, DJ Ben Myster will showcase Gqom culture, initially born and bred in South Africa and which has become so popular in the underground dance scene. On Connecting Flights, film maker Balthazar Klarwein also proposes a trip back in time. Rice & Beans, conducted by DJ Txeco, will highlight how latin grooves from Cuba and Brasil made an impact on North American music in the 40s and 70s. Record label Modern Obscure Music´s Pedro Vian will also present a show on RPS-2 titled Solar Drums, in which he´ll rediscover rarities from the six continents and the latest releases in electronica. Operating system A.L.E.X. will awaken minds with its stream of consciousness fed with copy/pasted texts from the internet, dictated over ambient and glitch-hop tracks.
As if that wasn´t sufficient, RPS-3 Random will play music non-stop, which basically means Primavera Sound 24/7 all year round.
Radio Primavera Sound is a joint project between Primavera Sound and automotive company SEAT.