The identity of music - a debate at Primavera Pro 2019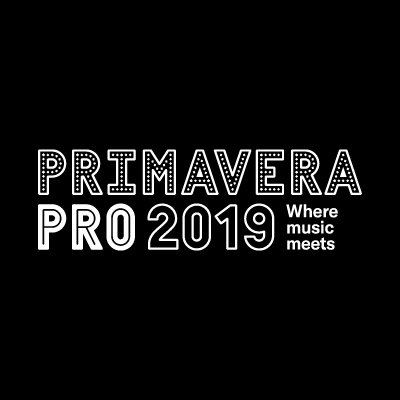 The meeting will analyse the responsibility of music towards its cultural roots
The creators of Arde Madrid will explain the music selection for the acclaimed series
Mental well-being therapies for musicians and the ever more popular idea of audio branding will be explored
At Primavera Pro's tenth anniversary party there will be lots to celebrate, but everything that affects and preoccupies people in the music industry will be debated in depth. The meeting will analyse what happens when, in a globalised scene, Western artists adopt sounds that have their roots in other cultures and in minorities that are not usually the focus of media attention. Is this a way to give enhanced visibility to a greater folkloric wealth? Or is it a process that adulterates tradition and only benefits those who are in privileged positions? Is it possible to appropriate culture? This debate, with its long tradition in the history of pop music, will be discussed at a roundtable moderated by the journalist Aïda Camprubí, at which musicians and cultural activists will participate: Fermin Muguruza, who throughout his career has worked with artist from all cultures, and has always had the deepest respect for the sources of these sounds; Noelia Cortés, one of the most outspoken defenders of the public visibility of Romani people; and the Uruguayan producer Lechuga Zafiro, who fuses electronic music with Latin American folklore, and who will also perform at Primavera Pro with F5, his project with the candombe troupe C1080.
Meanwhile, at Primavera Pro On-Screen, the section of the programme which is dedicated to the links between the world of music and that of audio visual, will hold a master class about the music from Arde Madrid, the acclaimed series created and produced by Anna R. Costa and Paco León, whose recreation of mid-20th-century Madrid's dolce vita includes pieces as surprising as the cover recorded by Rosalía of Manolo Caracol's Zambra del campamento. Costa and the composer of the original soundtrack, Ale Acosta, will explain the production and selection process involved in making the soundtrack.
Another matter that Primavera Pro 2019 will focus on will be the risks for the well-being and mental health of those exposed to the different agents in the music industry, stemming from the peculiarities of an environment in which pressure is high and in which schedules and routines blur the boundaries between work and play. This situation which is becoming more and more visible, giving rise to specific therapies for professionals from the sector. We will look into them in more detail with a discussion in which Rosana Corbacho, therapist, Ariane Paras, founder of Olympia Coaching and host of Radio Olympia on Radio Primavera Sound, and Pau Rodríguez, whose dual profile as therapist and guitarist of the band Za! has allowed him to analyse this problem from a unique point of view.
The method of strategic communication that is based on music and sound will also have their space at the event, at a training session on audio branding, the process through which a brand integrates itself into a sonic landscape, with a sound identity which is just as recognisable as its graphic logo. The people who will guide the attendees through the question "What does a brand sound like?" will be Glòria Sallent and Jordi Soto, founders of Dadadada, the company behind the creation of Primavera Sound's audio logo.
These four points are only a foretaste of the Primavera Pro programme. In the next few days we will add more activities, speakers and showcases to the tenth anniversary of the international meeting of the music sector, that will take place from 29th May to 2nd June, in parallel to Primavera Sound, making the Centre de Cultura Contemporània de Barcelona (CCCB), for yet another year, a forum where music meets.